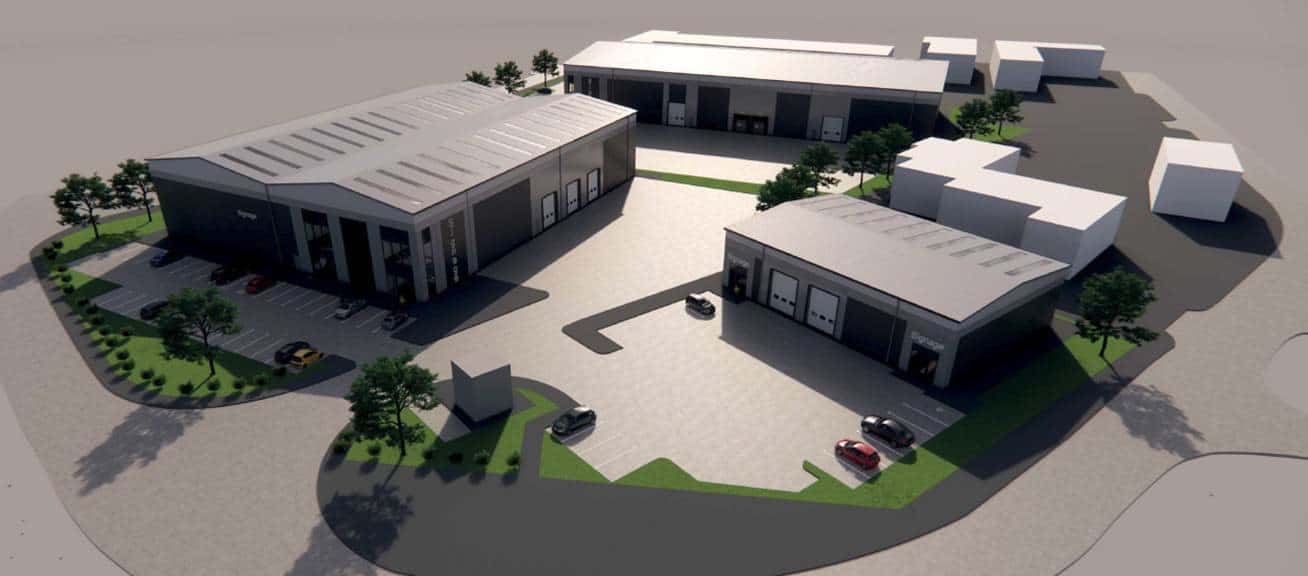 Acting on behalf of Mileway, the leading pan-European last mile logistics real estate company, P4 Planning has submitted a full planning application for a 7,118 sqm (76,614 sq ft) new industrial scheme.   The plans will pave the way for the transformation of the land at Norquest Industrial Estate, in Birstall, West Yorkshire, located 10 km to the south west of Leeds city centre, creating a strategic new hub for industrial, storage and distribution tenants
P4 has provided extensive planning advice in relation to the brownfield site, which is designated as an employment area in the Kirklees Local Plan 2019.  This planning application seeks approval for the demolition of an existing warehouse and workshop and the erection of four speculative employment units; comprising two self-contained buildings and a third building divided into two smaller units. The proposed units and the wider site will accommodate a variety of sustainable features and installations to help target a BREEAM 'Very Good' rating.
Mileway has the largest portfolio of last mile logistics real estate in Europe, with around 1,400 assets across the UK, Spain, France, Germany, Italy, the Netherlands and the Nordics.
Said Thomas O'Kane, Senior Planner at P4 Planning: "Our client has been careful to create plans which will transform the site, removing buildings that are no longer fit for purpose and replacing them with modern, purpose-built, sustainable units for a variety of uses.  With sustainability at the heart of the proposals, approval of this application will significantly increase the site's attractiveness to the market, helping to secure tenants and drive investment to the local community."
When delivered the scheme will deliver much needed investment and jobs which aligns with Kirklees Council's plans for sustainable economic growth.  The scheme, which is strategically located close to junction 27 of the M62, has the potential to create up to 150 new jobs.
The wider team includes AEW Architects, transport specialists Vectos and Savills.
Back to news