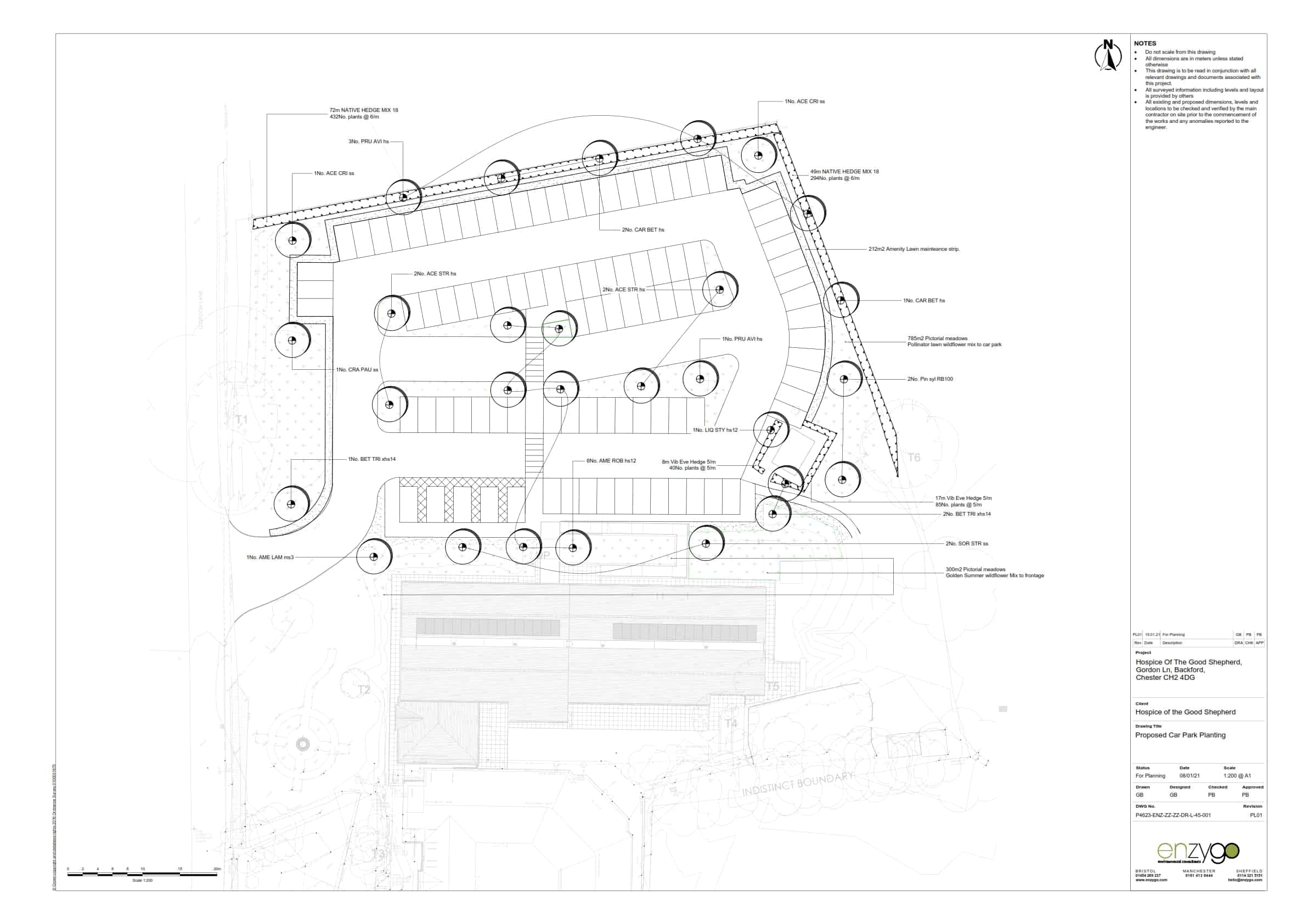 P4 Planning has successfully submitted a full planning application to extend and rearrange the existing car park facilities at the Hospice of the Good Shepherd in Backford, Cheshire.
P4 has been working on behalf of the hospice to prepare plans to increase the number of car parking spaces by 26, a move which is vital for the hospice to address an existing demand for spaces, prevent overspill onto surrounding streets and enable a greater number of visitors to access the facility.
In 2017, work was completed on an extension to hospice buildings, increasing the facilities on offer including a day care centre, hairdressers, café, office and training facilities.  This enabled additional fundraising opportunities for the hospice, which is 75% self funded.  The increase in car parking spaces will  improve accessibility to these facilities which provides important and essential support and care services and rely heavily on charitable donations and fundraising.
Says Gillian Worden, Associate at P4 Planning: "This is a small but hugely important planning application, which will improve accessibility to what is a vital facility in the area.  Our client supports patients with life limiting illnesses and provides end of life support so it is essential that visitors do not have to worry about parking, which will helped by these additional spaces."
The plans include the extension and rearrangement of spaces within the boundary of the existing car park and do not impact the surrounding area.
Enzygo advised on landscaping for the project, providing their services free of charge as a gesture of goodwill to the hospice. SK Transport also advised the applicant on highway matters.
(Planting plan courtesy of Enzygo) 
Back to news