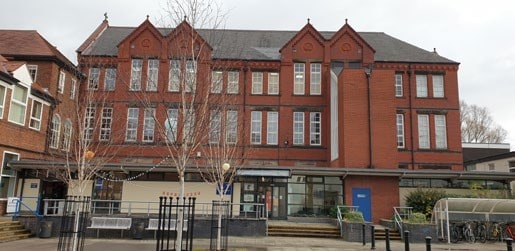 Acting on behalf of Xaverian College, P4 Planning has secured full planning approval with listed building consent in relation to a number of changes to the College's Grade II listed Firwood Building.
Located within the Victoria Park Conservation Area in Rusholme, Xaverian College is home to three listed buildings including Firwood, which will be remodelled to accommodate meet the changing needs of the school.  The changes aim to enhance the teaching capabilities and improve the student experience; a move in response to the growing numbers attending the college.
The plans include the demolition of a 3 storey 1960s external staircase as well as the reconfiguration of the main building to provide a new canteen, kitchen, internal staircase, two new classrooms and a multipurpose working space.
Says Gillian Worden, Director at P4 Planning: "The main driving force for this planning application was to improve the available space at the Firwood Building to accommodate the growth the College has already experienced and plans to have over the next few years.
"Xaverian has a number of historic buildings whose original purpose was not for teaching so it is important to maintain their history whilst making them more accessible and suitable for future student generations.  The Council has accepted that the loss of the 1960s extension results in less than significant harm to the listed building and will better reveal the original Firwood Building"
Xaverian sixth form college offers education to students aged 16 to 19 and was founded by the Xaverian Brothers in 1862. The Firwood Building is the college's original building, which has housed the college since 1905 when they relocated from a building on Oxford Road.
Over the years, the college has expanded its campus significantly, with a mix of original buildings and new facilities on site.  The new plans relate to the 1920s addition to the original Firwood building and will transform the premises into a more modern educational facility.
P4 Planning has worked alongside Pozzoni Architects to bring forward the proposal, with Kilhey acting as Project Management.
Back to news