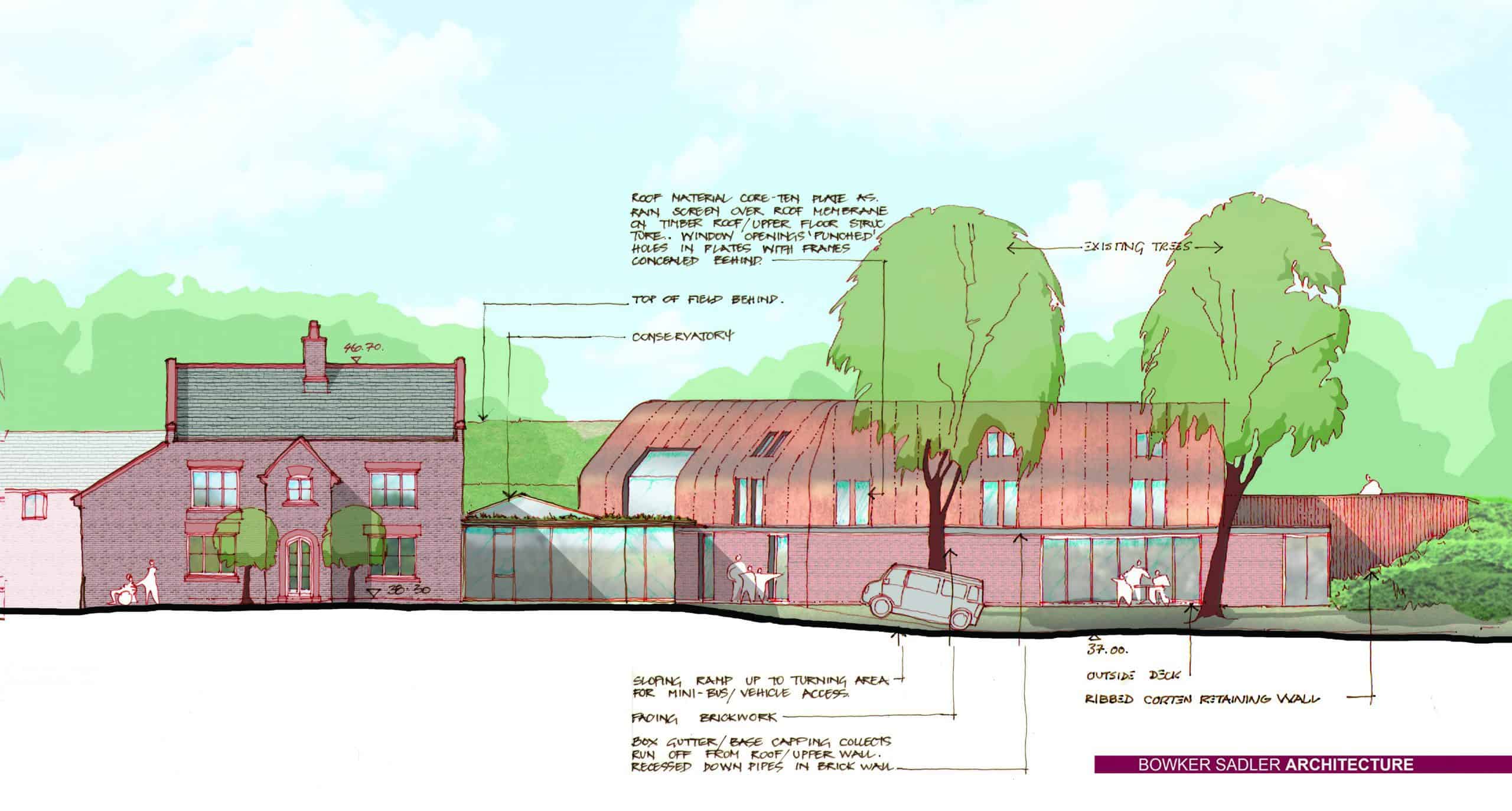 P4 Planning has worked with the charity Children's Adventure Farm Trust (CAFT) in Millington, Cheshire to secure the approval of planning and listed building consent for the extensive improvement of their existing facilities.
CAFT provides free activity programmes for some of the most vulnerable and disadvantaged children from throughout the north west and plans will ensure improved safeguarding, inclusivity and accessibility for its visitors.  Based at Booth Bank Farm, a Grade II listed farmhouse set in the Cheshire Green Belt, CAFT has been committed to ensure the plans meet their needs whilst also preserving the heritage and wider countryside setting.
The design team considered and tested various options from which a clear proposal emerged that comprised the minimum built form necessary to meet the stated objectives of the development. The works include improvements to access routes in and around the site as well as improved wheelchair access; the creation of a new residential wing to improve the choice and flexibility of overnight accommodation; new art and sensory rooms.  Works to the listed building include the removal of unsympathetic additions and the creation of a new glazed extension housing a wheelchair accessible communal dining area and reception.
The overall design solutions, as provided by Bowker Sadler Architects, ensured all plans for the listed building and surrounding area minimise the spatial and visual impact, whilst detailed design input from Dame Sarah Storey, one of CAFT's patrons, ensured CAFT will in the future be able to provide better and more accessible facilities for its visitors.
Ian Eccles, CEO at CAFT, said "To have this outcome after nearly four years' work is simply amazing.  Whilst disability has never been seen as a barrier to participating at CAFT, changes in best practice and standards meant that aspects of our site were proving to be obstacles to inclusivity and safety.  We are ecstatic that we can now press ahead with these plans to improve our site and continue to make a huge difference to some of the north west's most disadvantaged children".
Says Rhian Thomas, Director at P4 Planning: "The Children's Adventure Farm Trust provides much needed support for families and children from around the north west and these plans are crucial for its future.  After all our hard work as a team we are thrilled with this outcome for CAFT which will help them build on the fantastic work they already do."
Approval of the plans not only acknowledged the high quality of the proposed design but also the compelling public benefits of the proposal which comprised the 'very special circumstances' required to justify development in the Green Belt and to balance against the 'less than substantial harm' identified to the significance of the listed building.
Back to news