P4 Planning has resubmitted plans on behalf of residential developer Britannia Group for the development of a former cinema site in Withington, Manchester to provide ground floor retail and apartments for key workers.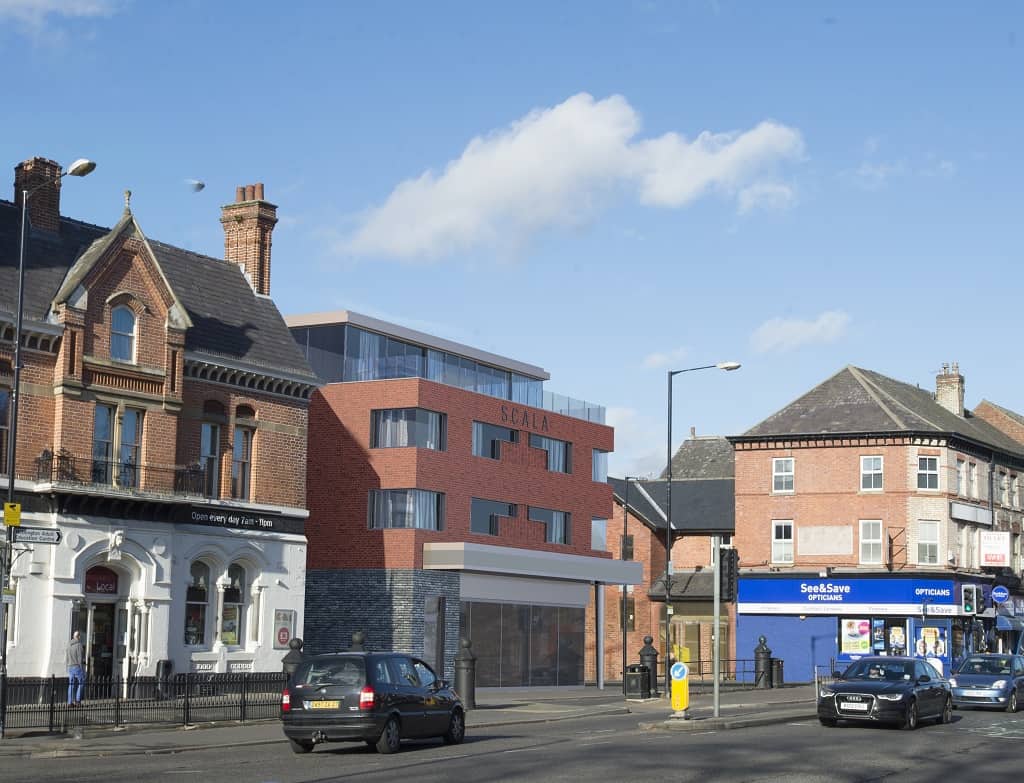 An earlier design has been amended following consultation with Manchester City Council officers to introduce two storeys of brickwork between the glazing on the ground and third floors.
The development will have a total of 25 apartments, and includes shared bicycles and membership of a car club.
The Cine City cinema was demolished in 2003, as part of residential plans that were never implemented.
Bill Davidson, director of P4 Planning, said: "After six years as a vacant plot, it is really important that local people get behind this development, which will deliver a new retail unit and key worker accommodation to help meet an identified need, particularly associated with the nearby Christie hospital."
The architect on the scheme is Atelier MB.
Back to news