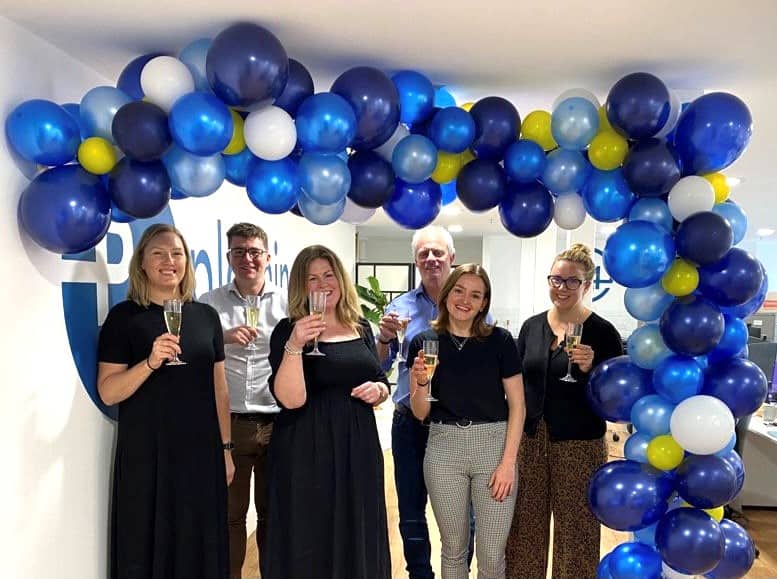 Manchester based P4 Planning reports strong growth as it celebrates its 8th birthday this September.  The specialist independent planning consultancy was established in 2013 by Managing Director Bill Davidson and is celebrating its' anniversary with a refreshed brand identity, new city centre premises, new website and over 50% growth recorded during lockdown in 2020/21.
P4 has a pro-active and experienced team of professionals who work closely with a wide range of clients across property sectors UK wide, focussed entirely on navigating the complex town planning system, delivering a quality commercial planning service with close attention to detail.
Says Bill: "The past 18 months have been challenging, but as a business we have progressed and have grown stronger.  We have always been very agile with our working environment, so we were quick to adapt during the lockdowns, embracing new norms and continuing to deliver a client focussed service.
"During the pandemic we took the opportunity to set down the building blocks for growth, identify areas of the business we wanted to improve and evolve, including review of all systems and structure, resulting in a brand refresh, with clarified mission, vision and values and a new identity designed by one of our own graduate planners."
There has also been the recent promotions of Rhian Thomas and Gillian Worden to Director level, moves which have helped P4 build again on last year's growth and identify and focus on opportunities for the future.
Says Bill: "We are proud of what we have achieved to date and excited to build on this, developing our engaged team of specialist planners and expanding our portfolio of valued clients and challenging planning projects. We want to bolster our organic growth through recruiting like minded planners, keen to help create better places through the planning system."
Back to news