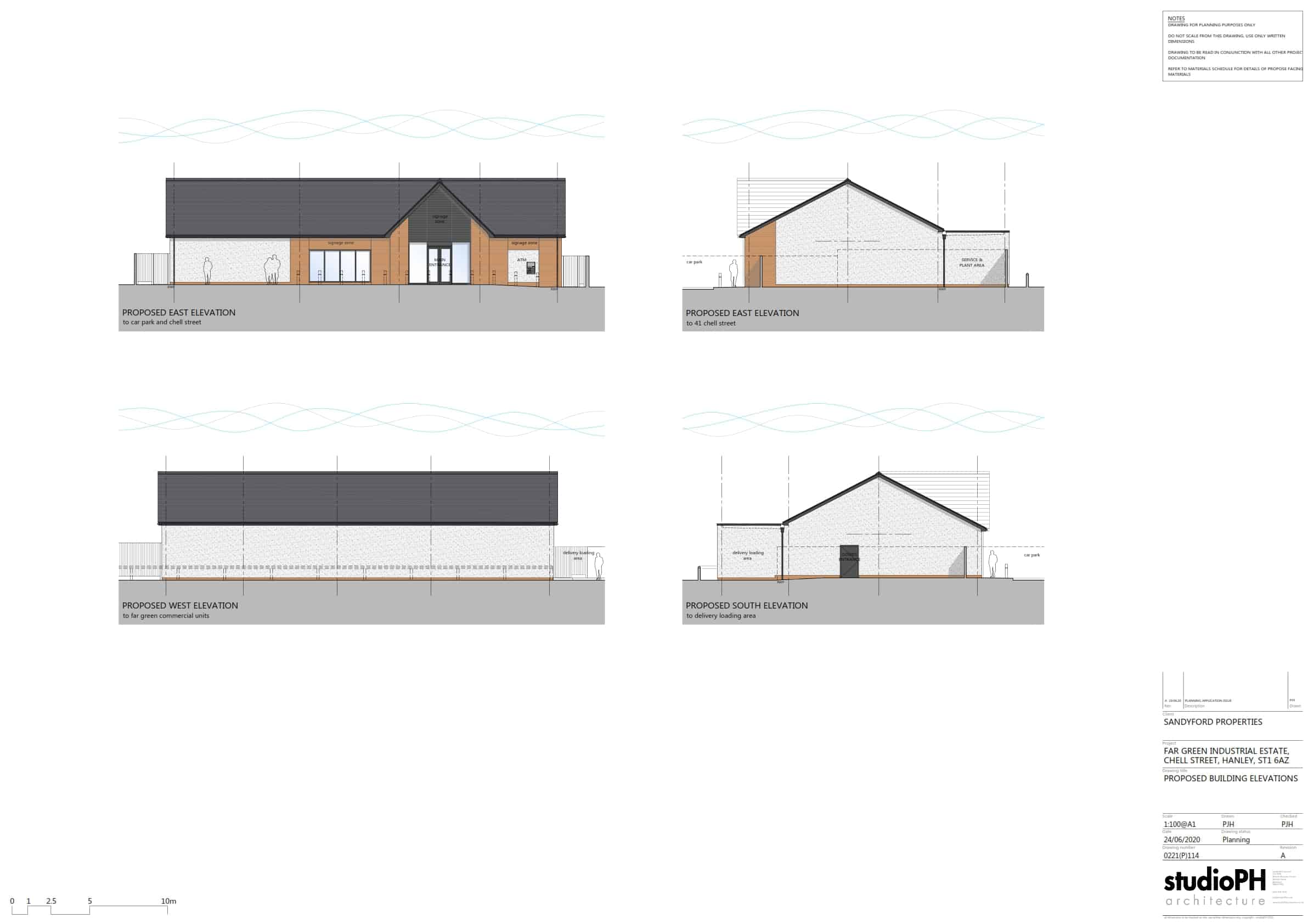 P4 Planning has secured planning approval on behalf of Sandyford Properties for a new local convenience retail development in Hanley, Staffordshire.
The application has been approved by Stoke on Trent City Council and gives the go-ahead for the transformation of an underutilised piece of land within Far Green Industrial Estate.
The plans include the demolition of two existing units and the construction of a new local convenience store in a scheme which represents a £1.2m investment into the local area.  The foodstore itself will create up to 20 new full and part time jobs and will enhance the convenience offer in the local area.
Says Charlotte Fowler, Associate at P4 Planning: "Approval of this application represents a positive move for the area.  The new scheme will create jobs, investment, and enhance consumer choice.  Accessibility to convenience goods at the local level has become even more important following the Covid pandemic and this will be a useful addition to the area."
Sandyford Properties, who own Far Green Industrial Estate, is looking to invest and regenerate this part of the Estate by developing the new retail unit.  Says James Lewis, Head of Asset Management at Sandyford Properties "The prominent site is an excellent location for a retail convenience store and this investment will be a great addition to our existing estate and will serve both our existing tenants and the wider residential area."
P4 Planning submitted a full planning application with studioPH Atchitecture as architect, Curtins Consulting as transport consultant, Hann Tucker acoustic consultants, Terra97 environmental consultants and Baker Consultants as ecologist.
Back to news