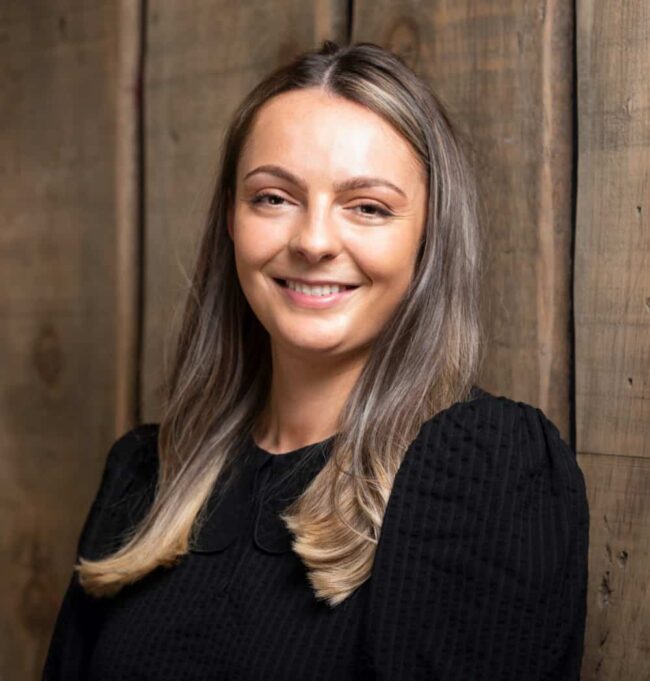 P4 has promoted Ally Gavin to Senior Planner.
It's testament to her clear aptitude for commercial planning, her hard working attitude and how well respected she is by clients.
After completing her studies at Newcastle University, Ally joined us from GL Hearn in 2020 as an Assistant Planner. Since joining, she's worked on a wide mix of projects and has gained a particular interest in heritage planning.
Ally said: I really enjoy working with New World, which owns The Botanist, Florist and House restaurant brands, because I get a buzz out of negotiating the finer design details that so often typify projects relating to heritage assets.
Ally also project manages much larger development proposals, coordinating technical consultant teams to pull application submissions together.
Since face-to-face meetings have been back on the cards she's embraced the opportunity to engage (in real life) with stakeholders, clients and others in the industry.
Bill Davidson, P4's Managing Director said: Ally has quickly gained the confidence of all the clients she has been working with, and has visibly grown in confidence, enjoying more responsibility. I look forward to helping her continue to develop as she gains more planning experience.
P4 Planning Clients include New World Trading Company, Peel L&P, Watson Homes and Mileway.
P4 Planning is a finalist in this year's RTPI Awards for the Excellence in Planning for (Small) Communities award.
Back to news