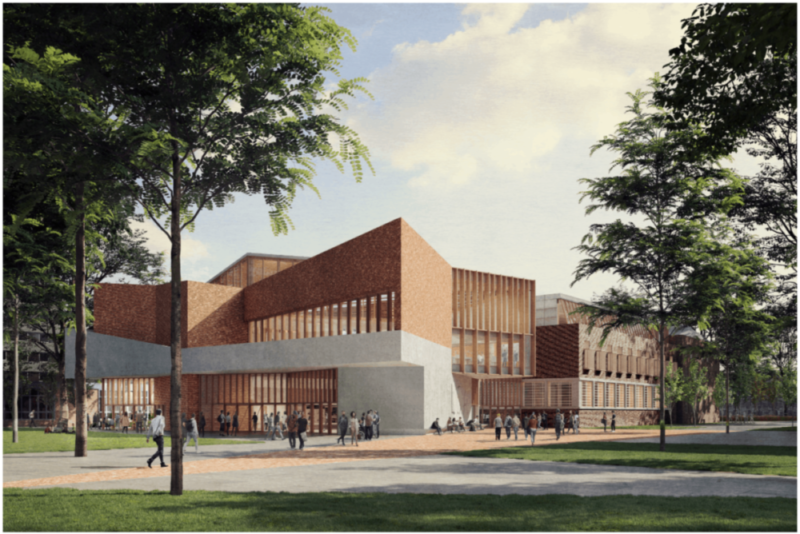 Working on behalf of the University of Liverpool, P4 Planning has submitted a hybrid planning application for an extension to the existing School of Architecture and new landscaped park located in the heart of the University campus.
A part full and part outline planning and listed building consent application has been submitted for the transformation of the existing School of Architecture, with a proposed extension and additional alterations to the existing Grade II listed school, whilst outline planning is being sought for the landscaped park, providing a new communal open space.
Designed by Irish practice O'Donnell + Tuomey Architects, who were awarded the project following a three stage internationally invited competition, the plans aim to address and accommodate the increased number of students studying at the school, which has risen considerably over recent years.
P4 Planning's extensive experience in heritage planning was instrumental in the full planning and listed building application, which mainly comprises two buildings; Abercromby Terrace, the Georgian Grade II listed building, and the later 1930's Budden extension which connects to Abercromby Terrace, collectively referred to as the Leverhulme Building.
The proposals reinstate access between these two buildings, reintroducing Budden's planned circulation and improving access around the school and into the new extension.  The stunning design introduces views across the campus towards the Metropolitan Cathedral and the city's skyline.
The plans also include changes to the rooftop building known as 'The Stirling Gallery', and together aim to improve facilities for students at the School of Architecture, reorganising the main entrance to the school and addressing the principal pedestrian route through the campus.  Sustainable design measures are embedded in the designs which improve the building's energy efficiency.
The outline planning application for the new landscaped park provides a setting for the new building and confirms the University's commitment to its Campus Masterplan, providing a new communal open space at its heart, beneficial to the wellbeing of the University community and improving vistas towards the Metropolitan Cathedral.
Says Rhian Thomas, Director at P4 Planning: "The opportunities posed by this development are extensive and the prestige design will have a huge presence within the campus ensuring the longevity of this historic school as well as providing attractive open space which will benefit the students, staff and wider community.
"Overall, the proposal provides an opportunity to redevelop previously developed land, providing a sustainable development which respects the listed buildings and Conservation Area setting they sit within."
Back to news