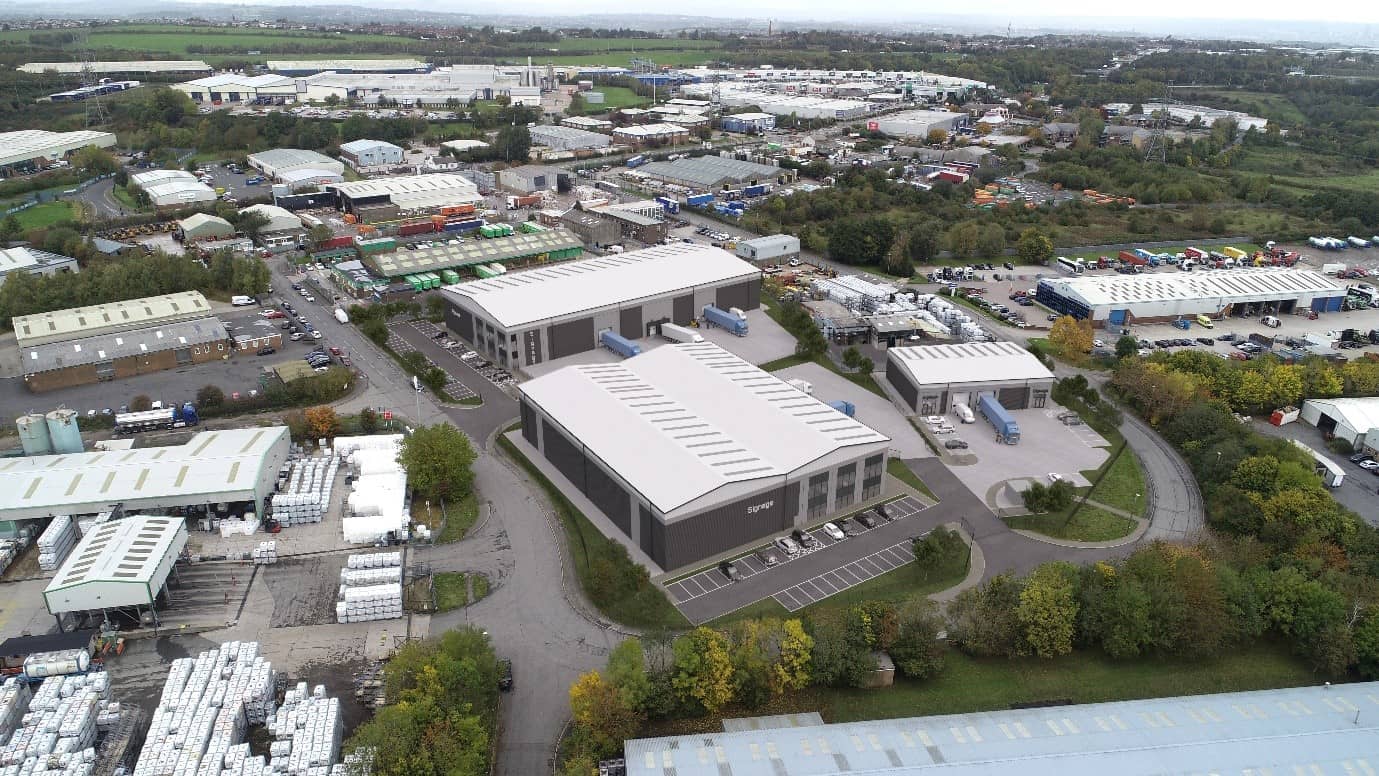 P4 Planning has helped to secure planning approval for a new 7,118 sqm (approximately 77,000 sq ft) industrial scheme in Birstall, West Yorkshire, located 10 km to the south west of Leeds city centre.
Planning was granted to Mileway, the leading pan-European last mile logistics real estate company and will pave the way for the transformation of the land at Norquest Industrial Estate, creating a strategic new hub for industrial, storage and distribution tenants. The scheme has the potential to create up to 150 new jobs.
The proposed units comprise two self-contained buildings and a third building divided into two smaller units. The units and wider site will incorporate a variety of sustainability and energy efficiency measures and design assessment indicates a BREEAM 'Very Good' rating can be achieved. The site will have LED lighting, daylight dimming, and 14 electric car charging points with all three building's EPCs expected to be graded 'A'.
Thomas O'Kane, Senior Planner at P4 Planning, said: "Planning approval paves the way for work to commence, a decision which will help attract new business and investment to the community. Sustainability is at the heart of this proposal and the plans will transform the site into a modern, attractive business location."
James Chasen, Senior Asset Manager at Mileway, said: "We are excited to have secured planning approval for this new scheme and look forward to its development. The existing site will be completely transformed to provide high-quality, sustainable last-mile space for customers, whilst supporting the local economy with the potential to create up to 150 jobs."
Mileway has the largest portfolio of last mile logistics properties in Europe, with around 12 million m² and more than 1,400 assets across the UK, Spain, France, Germany, Italy, the Netherlands and the Nordics.
The planning team includes AEW Architects, transport consultants Vectos and Savills.
Back to news