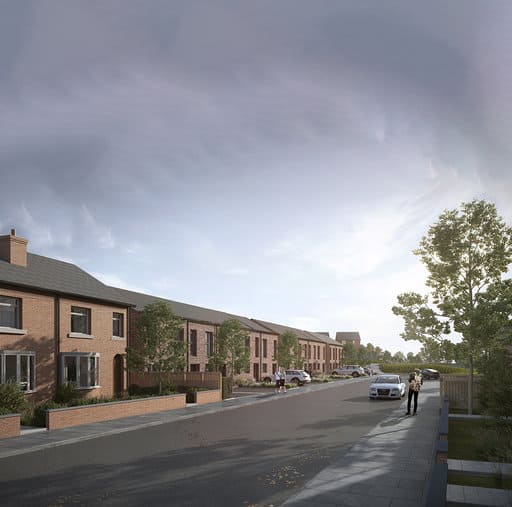 Acting on behalf of The Averill Group (TAG), Manchester based specialists P4 Planning have submitted a planning application to transform part of the former Halls factory complex in Radcliffe, Bury.
The proposals aim to convert the 0.87ha site into a new residential scheme to be developed In Partnership with TAG and Jigsaw Housing Group.
Since closing in 2004, the former factory site has already been partly redeveloped for housing.  The plans being proposed by TAG will compliment and support the new residential community with a development of 37 new homes, all of which will be offered on an affordable rent basis.
Says Luke Averill, Managing Director of TAG: "There is a growing need for new homes throughout the country with a particular demand for affordable housing.  This project will provide quality affordable rentals in the town I grew up in, helping with our growth strategy to deliver a thousand affordable units over the next 5 years."
Says Gillian Worden, Associate at P4 Planning: "This is a scheme with huge potential and one which will help deliver new homes in a borough which is in need of new housing. The plans aim to revitalise what is currently a vacant, unusable site into a very attractive new development and we have worked closely with our client and Jigsaw Housing Group to ensure it will meet all expectations and ambitions for the area.  We are looking forward to a positive outcome so this regeneration scheme can become a reality."
The new development will help contribute to Council's housing supply, providing 37 new affordable homes in a thriving residential area, one which is close to existing local services and public transport links.  The homes will be provided in a combination of 2 – 3 bedroom, terraced and semi-detached houses.
Back to news