Bruntwood, advised by P4 Planning and BDP, unveils plans for 150 homes plus new offices and sports facilities at Booths Park in Knutsford, Cheshire.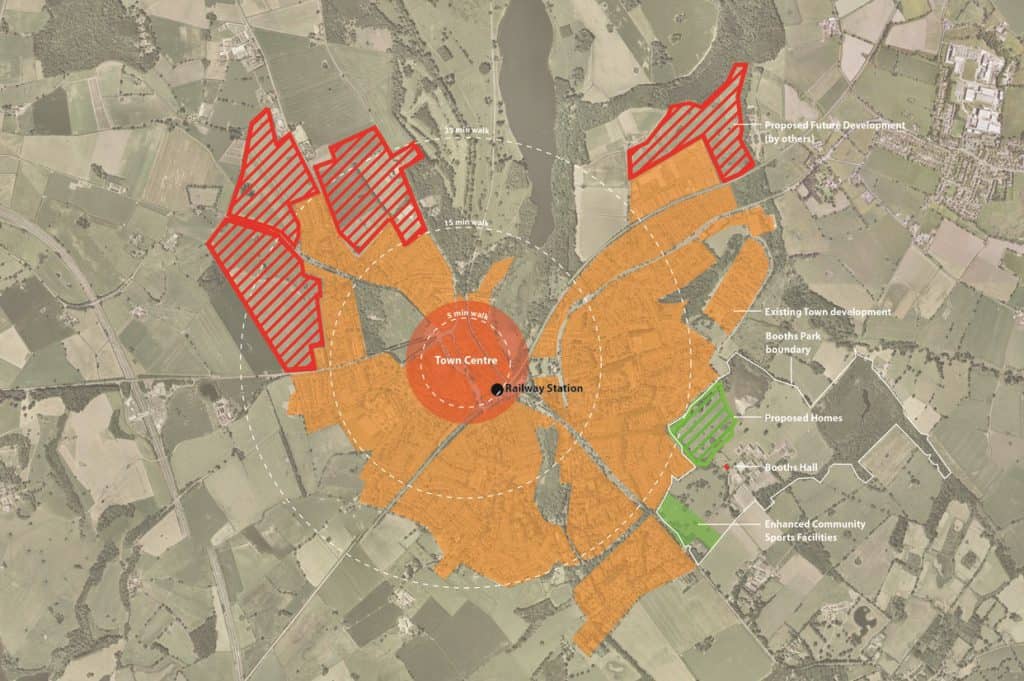 Over the past four months, P4 Planning has been supporting Bruntwood in engaging with its stakeholders and the wider community to gather their thoughts on the developer's plans, which form part of Cheshire East Council's draft Core Strategy.
The draft masterplan includes up to 150 new homes, 30% of which will be affordable, on land screened from the remainder of the estate and wider area, to help meet local housing need. Bruntwood will also contribute to the cost of upgrading Knutsford's highways infrastructure to tackle tcongestion in the town, as well as provide improved green travel links to the town centre. Toft Cricket Club will have a long term-future on site, with Bruntwood offering new investment in its training, youth development facilities and pavilion. New playing pitches and a clubhouse will provide a long-awaited home for Knutsford Rugby Club. Preservation of mature trees to ensure the development is screened and minimising any impact on the green belt will help maintain the high quality setting of Booths Hall Estate, in which Bruntwood has a long-term interest.
Although only in the early stages, Bruntwood's vision has had initial support from local conservationists, following the company's pledge that any development would not detract from the continued commitment to the heritage of the park and its preservation as a site of historical importance.
Read more on Place North West.
Back to news